The Law Office of J. William Pitcher provides the highest caliber of skill, experience, and integrity in both legislative and regulatory lobbying, as well as traditional legal services.
With over 30 years of legal, legislative, business, and political experience, we provide first-rate professional lobbying services with a unique personal touch.
---
About J. William Pitcher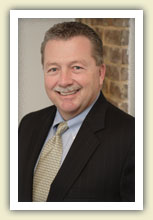 Bill has been a practicing attorney and lobbyist in Annapolis for more than thirty years and has been recognized as one of the top business lobbyists in the State of Maryland. Bill is also
considered one of the best-connected lobbyists in Annapolis because of his close ties to the business community and the members of the General Assembly's leadership.
Bill has perfected his craft over the years by representing such clients as Adventist Healthcare Inc., Pharmaceutical Research and Manufacturers of America, Mid-Atlantic Petroleum Distributors Association, EDS, Lorillard Tobacco Company, Miller Brewing Company, and NewPage Corporation. Bill also represents the interests of several trade associations, health care associations, and non-profit organizations.
Bill received a B.A. in History from Washington College in 1973, an M.S. in Operations Management from the Graduate School of Business at the University of Arkansas in 1975, and a J.D. from the University of Baltimore – School of Law in 1979. While at the University of Baltimore, Bill served on the Law Review. After graduation, he served as law clerk to the Chief Judge of the Maryland Court of Special Appeals, the Honorable Richard Gilbert.
Bill was admitted to practice by the Court of Appeals of Maryland in 1979 and the United State District Court in 1980.
While an intern on the staff of then-Senate President Steny Hoyer in 1977, Bill was introduced to the world of lobbying. From 1979 to 1983, he served as a prosecutor in the Anne Arundel County State's Attorney's Office.
Bill served as Principal Legislative Assistant to Senate President Melvin "Mickey" Steinberg from 1983 to 1985. From 1985 to 1991, he practiced with the Annapolis law firm Blumenthal, Wayson, Downs, and Offutt. Bill's practice was divided between lobbying for local business interests, general litigation, and administrative law. He started his present firm in 1991.
Bill also served on active duty in the United States Navy, and then in the Reserves, for twenty-seven years, retiring in 1995 as a Commander – Judge Advocate General Corps.
---
J. William Pitcher, Attorney at Law
Office: 410-268-0842
Mobile: 410.212.2965
bpitcher@marylandlobbying.com